smart360, a global no-code data collaboration platform and Enterprise Architecture tool announces their official presence on Microsoft AppSource and the Microsoft Azure Marketplace, Microsoft's global, online marketplaces for Azure cloud business applications. smart360 is a certified Microsoft Partner since 2020.
After successfully offering clients already Microsoft ActiveDirectory Integration for Single Sign-On we expanded this to Microsoft Azure AD and general login with Microsoft accounts.
So you can easily sign into our data collaboration platform with Microsoft: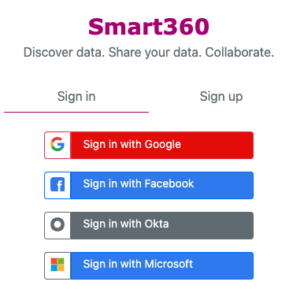 And for teams and enterprises we offer smart360 with Microsoft Single Sign-On.
Just contact us and we get you setup with a free trial!
With an official AppSource & Azure Marketplace listing and a plan to add more, smart360 is the only Enterprise Architecture Tool in AppSource and a highlight in the no-code data collaboration space. With this additional visibility and reputation smart360 clearly leads as a comprehensive yet accessible EA and data collaboration solution.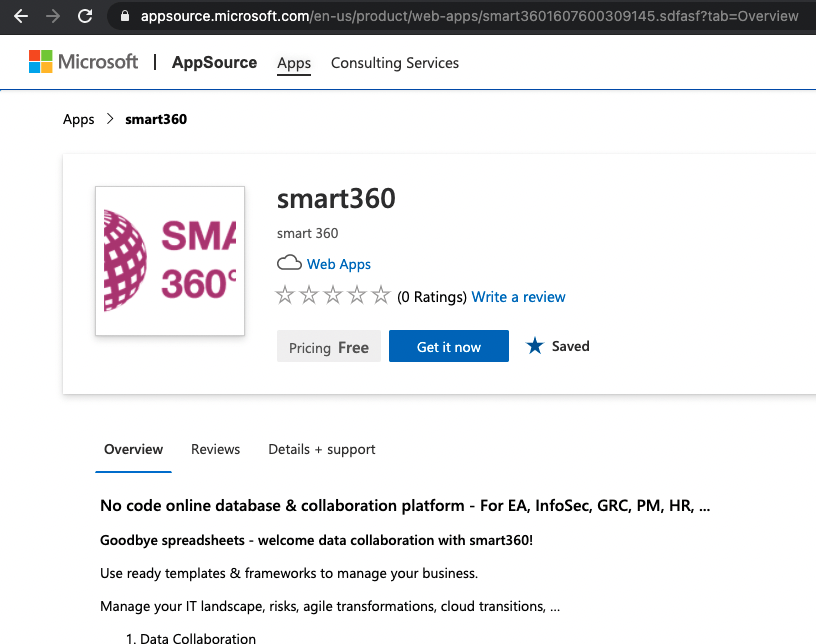 And if you want to partner with us to get smart360 integrated into your toolchain, just drop us a line as well.